The new plant leader of Bielsko Biala, Jacek Przygoda, has settled in and already has started working with his new teams, bearing a clear goal in mind.
Sep 2018
Jacek Przygoda acquired a lot of experience in management, especially with regards to the Global Supply Chain area. Recently a big change occurred to his life: he moved from Portugal where he was a Plant Manager of the GE Power factoryin Setúbal, and started a new adventure back in the country where he was born. Indeed, he's got a brand new office in Bielsko Biala - in the Polish region of Silesia, the country's industrial driving force - but, like in every of his previous managing roles, he loves to spend much time on the shop floor to "experience the pleasant smell of the factory and the people's energy, their diversity, the problems they face". The Avio Aero Polska Plant Leader - since last March 26 - knows well that only by being in close contact with the production department , and in daily contact with another human, he can feel "inspired and motivated to work and act". He presented himself, in a factory that has always had strong Italian roots and tradition, as the first Polish general manager.
After graduating from the Polytechnic of Czestochowa in the Faculty of Metallurgy with a Master degree in the Foundry Engineering Processes , he worked for a long time in the energy industry, in global corporations of significant size, such as Alstom and ABB. "I learned to be very humble, but also to adopt a positive attitude. I know from my own experience that, where there are problems, there are also opportunities for change . I try to apply this attitude to my daily work."
Personally, I feel a duty to support the people I work with, help them solve problems and build a positive atmosphere at work: they are my business card.
What is, in your experience, the key to building a winning team?
"There is no universal model that always works. Each team is different and is made up of different people. First you need to know them and be accepted by the group. Integration is essential to create a climate of trust based on lasting relationships, open communication, constructive feedback that indicates when something is not working properly. This has an impact on the workplace atmosphere. I know of teams that do not combine their efforts, where everyone seems to prefer the individual game. The most important thing in cooperation is team spirit, the pursuit of a common goal . But in order to achieve this, it is essential to identify the objective all together so that everyone feels responsible for the result. The team must be able to answer certain questions: 'who is on my team, what is our motivation, what do we want to achieve, what is important to us, how do we check whether we have taken a good course and if it is not necessary to correct it, how we communicate and the most important ... how we care for mutual respect and trust?'"
What is the mission in your new role?
"My new position is a continuation of my previous career in an environment that I like. I've changed the business and the industry, but the problems and challenges remain very similar. Change is always a possibility for development . The key element of my role is to share my knowledge, support people and contribute to plant development. As far as my management style is concerned, I prefer the open door policy and I encourage everyone to always speak openly with me to tackle a problem or refine an idea."
Have you noticed that the Bielsko-Biała plant has undergone a major transformation, how do you imagine its development over the next few years?
"The plant has undergone many changes. From the beginning, it was mainly managed by Italians, who left us many elements of Italian culture, but currently the leadership positions are held exclusively by Poles, including me. I am the first Polish director in the history of Avio Aero in Bielsko Biala. I am aware that this is a great change for the entire organization and for the staff, who often remember the plant's origins. My goal is to constantly strive to strengthen the position of our factory by continuous seeking better solutions in the sphere of production and management, in order to develop the team and be perceived as an organization that has a lot to offer and operates on a level playing field ".
What kind of environment and capacity did you find and what operational direction did you establish with the team?
"I found teams that were very organised, operational and task-oriented. My first impressions are very positive. The plant has many mature and experienced leaders with excellent organizational and technical knowledge. And employees are adequately involved. In fact, the results obtained so far are very much appreciated by Avio Aero, but not only. For several years now, the plant has followed a very intensive development path , and the transformation to which the people here continue to contribute has been evident over the years. I hope that this trend will continue to grow, although we must realize that we do not live in a vacuum and always be ready to face the difficulties. In the context of the development plan for the next few years, I would like to stress the need to build solid relations with key suppliers and other plants and businesses in Poland. I am thinking of the casting suppliers in the USA and GE companies in south-eastern Poland (EDC and XEOS) , as well as the Poland-Aero testing facility , the Avio Aero plants in Italy and, of course, GE Aviation in the United States and with organizations operating in south-eastern Poland, associated in the Aviation Valley. I would like to establish a frequent collaborative exchange and make regular visits; work for the development and implementation of shared growth projects (including the professional development of people), and thus facilitate constant improvement in performance and consequently the opportunity to increase the value within the Aviation family. Building such relationships and bridges across a wider business community helps us collaborate better with our suppliers network."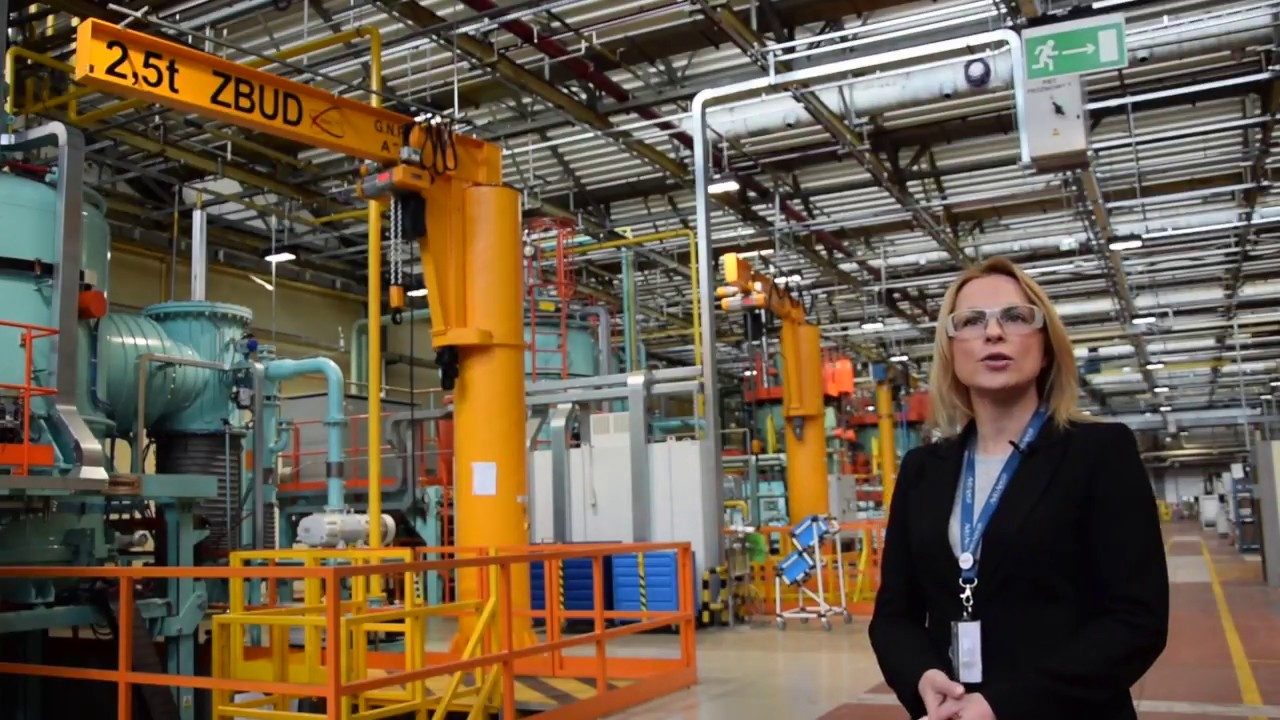 These intentions must come from a certain cultural approach to work...
"Understanding cultural dynamics is of paramount importance: it allows leaders to shape the way they work and communicate. Consequently, it allows them to establish unambiguous priorities and a work rhythm aimed at achieving the goals set. Joint action builds shared responsibility, mutual support and passion, so important in what we do. Therefore, we should constantly work on improving the cooperation between functions and departments in order to achieve the goals set, above the formal divisions. Personally, I feel a duty to support the people I work with, help them solve problems and build a positive atmosphere at work. My employees are my business card . I share with them the responsibility for the result, which is why a strong sense of responsibility at all levels can guarantee good results right from the start, at the first stroke!"