Humans
Reggae on the shop floor
Angelo is the Dj and producer of the band BoomDaBash, his songs are about diversity and inclusion, but he is also an aviation professional with a truly unique story.
May 2018
The most loyal readers of about magazine may remember when, in 2013, we talked for the first time about musical talent within the company. Among the artists scattered across the various facilities, we came across Angelo Cisternino. In his "normal" life, Angelo is the Lead Materials Planning at the Avio Aero Repair Centre in Brindisi, but almost at the same time as beginning his professional career in the company, he also became executive producer and founding member of BoomDaBash: one of the first and most popular reggae bands in Italy.
BoomDaBash started in 2002, and have 4 albums and 20 singles. However, Angelo's passion for music, and his talent as a DJ and songwriter started long before that. As a young boy, bewitched by the air of popularity surrounding DJs, he successfully threw himself into music production thanks to the very first digital instruments available in the 80s and 90s (mixers, samplers and synthesizers).
But it is this phase of his life that shows how exceptional Angelo is: at the same time, as (and in tempo with) the beat coming from his console, his heart was also beating fast for aviation. When he was a child, his father took him to admire the planes at Brindisi's military airport. Aircraft like the F104, which now stands at the entrance of the company he works for, and where he started in 2001 after obtaining a Diploma in Mechanical Engineering and completing his military service (in aviation, of course).
"I started as a worker, in all the working shifts, and then my responsibility and role increased until I reached my current position in the Repair Centre". It is clear that Angelo is immensely proud of belonging to the world of industry, and the aviation industry in particular. And having the chance to meet him again today, precisely when his band has a brand-new album coming out, has given us the chance look at work in the factory from a very special perspective. First of all, because this time Angelo took us to his hometown, Mesagne (very well known in the Italian region of Puglia, and certainly by those tourists in the know), and also because he introduced us to his "clan", giving us some enjoyable insights into teamwork, dedication, work planning and a sense of belonging. Values that are absolutely necessary for a success story, "I don't know how to live without Salento, or rather far from these places; I'm not the same and neither is the rest of the BoomDaBash", he says with the most affable of smiles, which makes him a not just a clearly well-known colleague in the company (and found in the form of posters in the rooms of his colleagues' kids), but above all highly appreciated professionally speaking.
Meeting what we called, with great admiration, his "clan", you realize this: there are four members of BoomDaBash on stage, but behind them is a real family, which, in addition to the obvious musical passion and skills, has roots, culture and a true union in common. As well as the band, the tour manager, logistics planner, secretary general and sound engineer, all come from the same area, and grew up together. "This is what helps us stay with our feet firmly on the ground (they'll need to, considering that a few days after the release the single "Non ti dico no" it went to the top of several charts and already shows signs of being a summer hit Ed.), and also to be united towards a common goal, to work for each other according to our respective skills and abilities... this is a ruthless industry in some ways: the spectacle can lead to very bad choices and behavior," continues Angelo. Thanks to these abilities, BoomDaBash enjoy recognition for their professionalism with the major record companies, radio stations or press offices they work with. Professionalism, which, according to the singer, Biggie, is also due to the serious, reliable approach to work that Angelo, brings with him from the corporate world to the artistic one. "Sometimes we seem to be rowdy workers, so his ability to plan and manage deadlines, for example, helps us... even making music includes obligations; it's a serious job", says Biggie.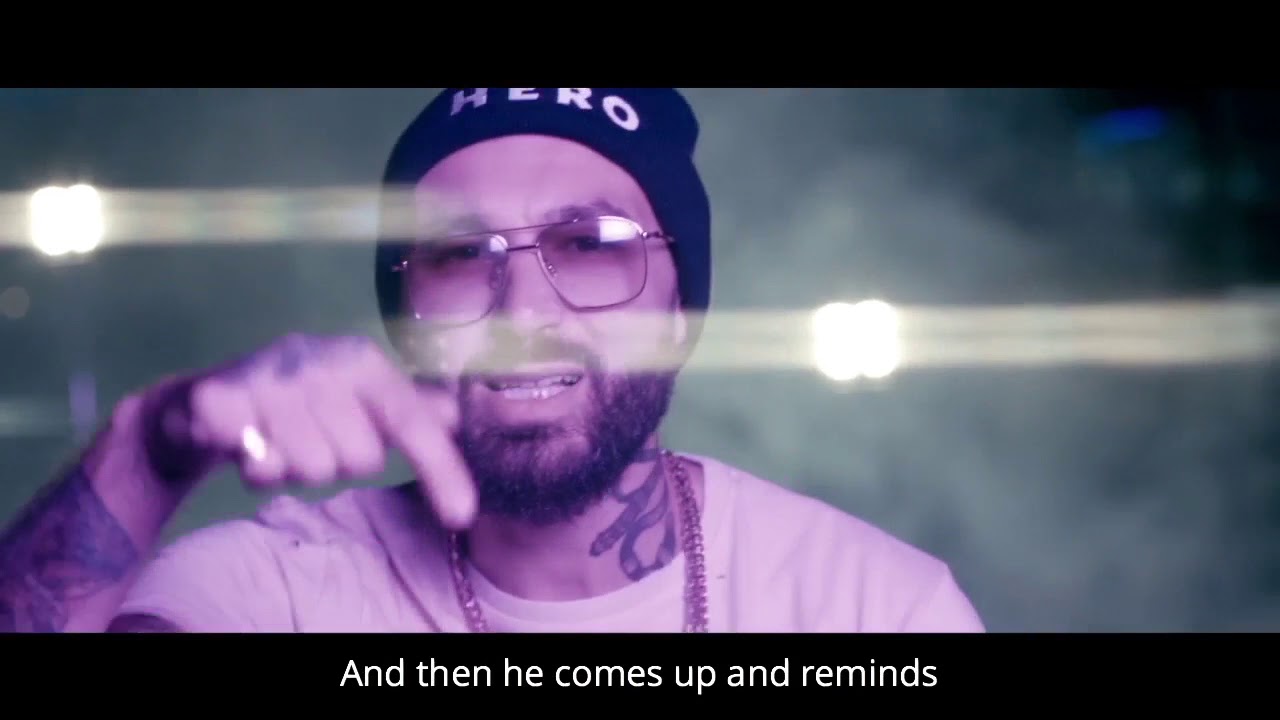 For this reason, we immediately seized this special opportunity and saw even more closely how a Material & Logistic planner in the aviation Supply Chain works in a totally different sector...in the artistic field! Let us start from the beginning Angelo, how did BoomDaBash come about?
"In a farmhouse in the Salento (a charming land in Puglia e.d.) countryside! As a boy, I was very passionate about music, and together with some friends who shared my passion, we started to write backing tracks on my PC and write our first lyrics. The people who listened to us started to like the music, and we got a taste for it... that's how BoomDaBash began".
How did your latest collaboration with Loredana Bertè come about, and what other important collaborations are on the new album?
"We had wanted to work with Loredana for some time; not many people know that reggae in Italy was imported by her with the track 'La Luna Bussò' in 1979. Actually, two years before Bob Marley's music arrived in Italy. For us she's an icon of Italian music and a rock star in everyday life. We worked for months on the song and collaborated with great Italian songwriters such as Cheope, son of the great Mogol, and writer of most of the hits of the last 10 years... There will be other international songs on the album; we'll play with the Jamaican Alborosie and the American Sergio Sylvestre, both great friends and great artists".
The stars of the video for "Questa sera non ti dico no" are young woman who during a carefree evening live their love without fear of prejudice, and the single "Barracuda" has been called an anthem for the fight against bullying: do you believe in music as a way of facilitating inclusion?
"What I can do...I love aviation industry, I like Avio Aero and the GE world too much, I need it too much...I like working here!"
"We are aware that we have a very strong communication tool in our hands, the microphone, but we must use it with respect and knowledge of the facts. Our mission is to always send positive messages to the public, never singing the praises of hatred. But rather always standing on the side of love, of respect: towards everyone and everything. We're often shocked and disappointed by how, even today, some issues are treated with superficiality or considered taboo. Our songs reflect our way of living and seeing life; it's up to the audience to understand the message, sharing it if they want, but always with great respect".
What other themes do your songs talk about?
"Love is certainly a recurring theme in our songs; love intended as a feeling between people but also the love that binds us deeply to our homeland. Puglia is one of the most beautiful regions in Italy, but it has its own problems, often linked to careless politics and a low level of safety, and with major environmental and employment issues to solve. These are issues we live with every day and that inevitably we talk about in our songs; the spirit is never one of protest or rebellion, but of hope.
Which is your favorite song (meaning your own!) and why?
"We don't have a favorite song, I'd say all of them! Each of our songs is the result of a lot of work, of time spent together, of laughter, of quarrels and common goals. Music has to convey emotions and must first of all move us. Only in this way do we feel satisfied and happy with the things we do".
What similarities or differences do you find between the teamwork within the company and in BoomDaBash?
"I take off my producer and artist's hat and wear that of production manager, and the only difference I can see is the product. Let me explain; you can produce songs or aircraft components, but the management of things, the timing, the focus on costs and the quality of things are very similar! In the group as well as in the company, I've found that harmony is essential to teamwork. Believing in the strength of your team, sharing the same goals and working together to achieve them. Behind the band, there are dozens of professionals who work continuously: technicians, graphic designers, directors, press offices, tour managers and many others. Everyone has their role and together we can achieve great results".
Do you have a particular funny story that happened to you in the company, connected to your role in BoomDaBash?
"People obviously recognize me around the Brindisi factory, also because we are a very popular group in Salento first of all. The first thing they say is: so it's true that someone from BoomDaBash works here! Straight away, we move on to the requests: let's take a selfie together for my children; your latest song is very beautiful, can you give me a CD? Why don't you play a concert in the factory? Why do you work? Can you stop by my house with that famous rapper on my daughter's birthday? And many more..."
And in fact, walking through Mesagne with Angelo - along cobbled streets that exude a history that began in 600 BC and surrounded by arches and churches that run through some of the most striking architecture known to man - provides absolute confirmation of his words. Exactly like in the plant in Brindisi, it feels like being alongside a wonderfully humanized celebrity: a 13-year-old greets him with open mouth, a twenty-year-old embraces him like an old friend, and a pensioner shakes him firmly by the hand, perhaps adding some strange request. Everyone knows Angelo and his "artistic team", and he reciprocates with enviable patience and the aforementioned kindness, making you happy to be his friend, or colleague. And finally, he has a surprising answer to that question that anyone who knows about or who reads his story for the first time would ask him, "but who makes you do it ... get up so early in the morning, go to the shop floor, work hard, get stressed among customers, bosses and deliveries!".
"What can I do", Angelo replies with a knowing smile, "I like the aviation industry, I like Avio Aero and the GE world too much, I need it too much...I like it here!"