Culture
The sound of tech innovation
Finding space for creativity, even in the most technologically advanced sectors, is possible, as proved by Avio Aero's new social campaign in collaboration with IED.
Oct 2018
The layers of social media are expanding: topics, interests, age groups and preferences guide and gather more or less rich groups of the now infamous "followers" of profiles and social channels. Of course, the aeronautical industry, the world of aviation and, specifically, the propulsion mechanics or design of high-tech components rarely exceed the "social media records" of markets such as fashion, sports, luxury or travel.
But the beauty of creativity lies in its most unpredictable forms. Since social media are essentially sources of entertainment and information for young digital people (native or just habitués) it is worth dedicating a good dose of creative inspiration to digital campaigns.
Avio Aero has tried to do this, targeting primarily young people with a university education (and not necessarily scientific or engineering this time), to bring them closer to our world, namely inside our company. Our dynamic and stimulating working reality, which may not stand out from the eyes that scan the electrifying visual wonders of all kinds, for example, on Instagram. "We have not been guided by the obsession with numbers, with the follower base to grow at any cost... that is not what we are looking for," explains Stefano Rostagno, Digital & Social Media Manager at Avio Aero. "We are almost always oriented to quality, significance and originality of the contents, and we have thought to work directly with young students to develop a new communication campaign with their language and tools."
This is how the collaboration began between Avio Aero and IED - The European Institute of Design, one of the most outstanding hothouses of creativity. IED was founded in 1966 and since then it represents a fully Italian international excellence, focusing on education and research in the fields of Design, Fashion, Visual Arts and Communication. One of its primary, and historical, locations is in Turin, too, not far from Avio Aero headquarters. IED is an international network, made of six other Italian locations, as well as two in Spain (Madrid and Barcelona) and in Brazil (Sao Paulo and Rio de Janeiro).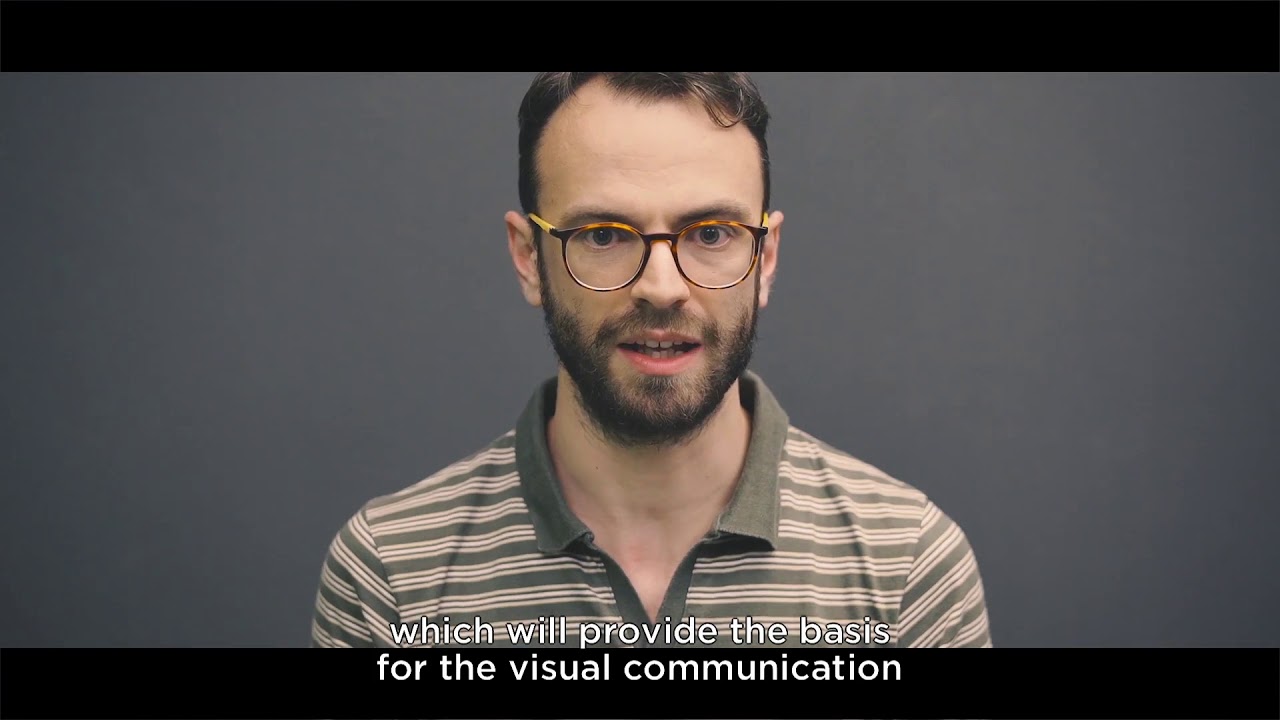 The project between IED and Avio Aero consisted in the development of a social communication campaign and the creation of a traveling exhibit area. The students of Advertising Communication, Graphic Design, Interior and Product Design three-years courses from the Turin site worked on proposals in groups, followed step by step by the Avio Aero Communications team, and led by IED teachers Matteo Milaneschi for Communication and Tiziana Fabbri for Interior Design.
One of the most challenging moments was making the IED students understand - naturally and by clear educational choice, devoted to humanistic, artistic or simply creative fields in the broadest sense - the technical complexity of aeronautical products, processes and technologies. "But this was a fundamental step to get them to think of a 'creative product' in line with Avio Aero's expectations and industrial characteristics", as Matteo Milaneschi and Tiziana Fabbri commented. For this reason, the young IED students visited the additive manufacturing laboratory at the Polytechnic University of Turin, TAL. They saw with their own eyes how it is possible to 3D print using metals and super alloys, reducing the number and weight of aeronautical components as well as shortening production times.
After a few weeks of work and meetings to share the initial creative proposals, it was really difficult for our Communications team to choose the winner among the different projects proposed by the IED teams; also because, each one seemed to be extremely fascinating projects in a certain aspect.
But the idea of "Hidden Potential" - developed by the group including Niccolò Allisardi, Lorenzo Dematteo and Simone Imberti - immediately aroused curiosity. "You can't see it because it's inside: the Avio Aero components are mounted inside the aircraft engine, so you can't see them." This is the concept behind the group's creative proposal that aimed to unveil Avio Aero's innovative drive, making it interesting to a wider audience, playing on "what you can not see". Both in terms of technology and human capital. And that's where the winning campaign came from: Enjoy Our Beat, maybe you can't see us, but you can surely enjoy our beat.
The visual part of the campaign presents the captivating image of a boy wearing headphones who, in the preview version, is waiting with his arms towards the sky, and in the final main image of the campaign he observes (almost exultant) the takeoff of an airplane. The social part was also enriched with music content: in fact, along with the impact of images and words, the concept of the winning campaign also included the creation of some tracks, to be created in a single mode.
For this artistic-creative work, the students and the Communications team were able to collaborate with a duo of DJs and Italian producers, the Luminér, namely Andrea Martello and Giulio Spagnuolo. These musicians, with strong roots in modern and captivating genres such as House, Techno and Deep House music, managed to use their musical vision and digital instruments (synths, pads and music production software) to produce four unique tracks. Unique, because they were created specifically for Avio Aero, recording and sampling sounds from the factory (people at work, machinery, production lines, and even metal parts and components), but also from airports and inside aircraft. The result is really suggestive, and their experience lived through music perhaps goes beyond the social campaign, it is a mutual contamination, both generational and industrial.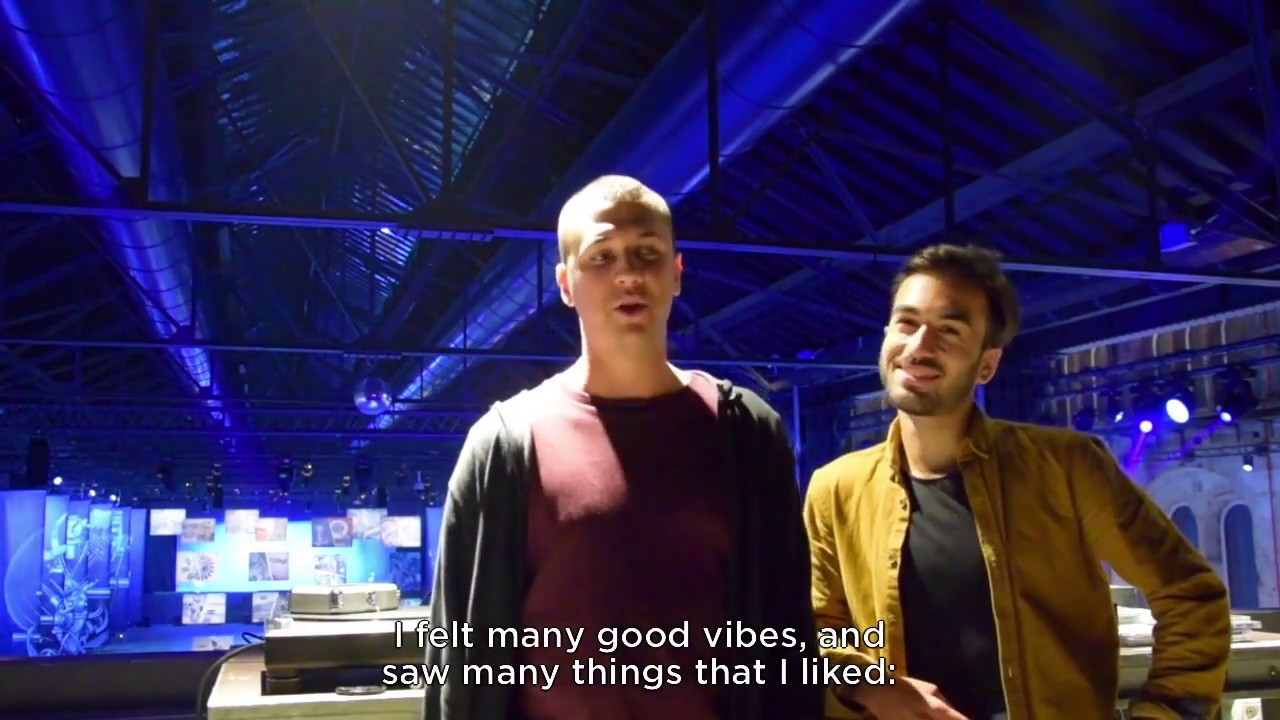 The project also included the creation of a traveling exhibition with an innovative format, to be used to promote our image in the area. But the results of this project are still top secret: you will have to wait a little longer to know what we invented this time!