Culture
Learning like Millennials
Exactly five years after the tragic event that struck the heart of its buildings, the City of Science is more alive than ever through its exhibitions, training experiences and labs, one of those is dedicated to Avio Aero.
Apr 2018
It is very likely as a parent, aunt, uncle or grandparent that you've experienced a moment of educational embarrassment, or found yourself getting an unexpected theoretical lesson from a young child or teenager. That's how we felt when we met two lively 8 year olds, Davide and Isotta: when asked about what they were doing with two little bottles full of water and connected by a pipe, they answered us with self-assurance, "The water in these two containers is kept at the same level by air pressure". Davide then added, "It's just physics, isn't it?" Isotta confessed to us that she was considering a career as a lab specialist; she loved those instruments and test tubes of all shapes and sizes.
This happens almost on a daily basis at the City of Science, "Spending a day here is stimulating for our young students; they go from chemistry, to astronomy, to biology, to physics, putting them into practice and experiencing theoretical learning", explained the teacher of these pupils from Frosinone.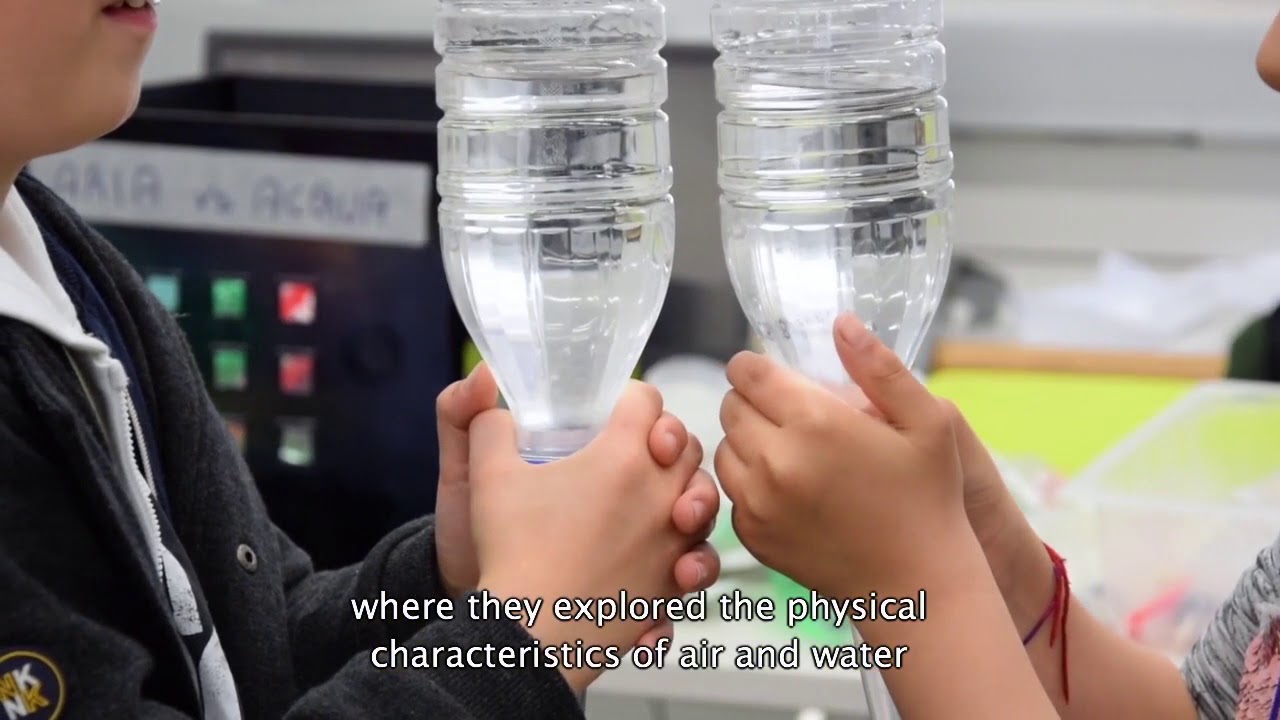 After starting in 1987 with Futuro Remoto, one of the most important scientific promotion events in Europe, the IDIS Foundation created the City of Science (Città della Scienza, as for Italian): a center of culture and innovation located in Bagnoli, the bay that stretches behind Posillipo hill in Naples, and which is just over 20 km from the Avio Aero plant in Pomigliano d'Arco..
Since it opened, it has been a center for the promotion and diffusion of scientific culture and technological innovation, but not just that: it has also become one of the leading European scientific centers dedicated to students from primary to high schools and universities. Today, following the expansion after the fire, it boasts exhibition spaces open to the public: Corporea, an interactive museum that examines the human body, is the brand-new exhibit on offer, and the Planetarium and the new FabLab are no less interesting. It also houses a business incubator and a training center.
"We are part of the international scientific and technological collaboration network, Ecsite, which gives us the opportunity to make ourselves known together with over 400 museums and exhibitions of this kind worldwide", said Valeria Grasso, who is responsible for Sponsorship and Fundraising at the City of Science. "We have left behind the tragedy of March 4, 2013, and immediately resumed our mission stronger: to involve young and very young people in a path of learning and growth based on knowledge, and scientific and technological innovation. We have been able to do this thanks to the support and solidarity of individuals and large companies, including Avio Aero". Indeed, five years ago, GE Aviation's Italian business did not hesitate to help this worthy enterprise, which needed to recover from the terrible fire that destroyed a large part of its Science Center overlooking the stretch of sea between the isle of Nisida and Capo Miseno. For this reason, the City of Science has named the classrooms of its training center for students after Avio Aero and some other large Italian organizations that supported the reconstruction.
Corporea, the innovative and interactive museum of the human body, is an emblem of the reaction of the City of Science: a futuristic building connected by a bridge to other exhibition areas. Inside you can explore and understand every part of the human body through a guided and interactive path. The visitor walks among touch screens and stations where muscles and joints are exercised, meantime discovering what happens inside our body, in every organ system. Then there is the Planetarium, the largest in Italy: a spectacular 3D projection onto the celestial hemisphere set up in a 113-seat theater, which immerses the viewer completely in the galaxies. And then there's the marine exhibition, the insects exhibition, educational events, and finally the FabLab, an initiation into the industry of the future for aspiring technicians, mechanics or engineers.
"FabLab is certainly the experience that's closest to the industrial world, and it even has robots for use in factories", explained Guglielmo Maglio, Head of Exhibition Area Management. "Here, in particular, we use a hands-on method: children can verify their actions and learn from their mistakes, for example using 3D printers, through which they get closer to and identify with the production process, right from the design stage. They draw an object and can see it made shortly after, analyzing its functionality and faults". All technologies that are familiar to Avio Aero and GE: rapid prototyping, reverse engineering and additive manufacturing capabilities can be discovered here at an early age, while the slightly older children come into active and early contact with the latest technologies.
This is the particularity of the educational model mixed with entertainment at the City of Science, as confirmed by the Head of Educational Innovation, Flora Di Martino, "We make sure that the lessons are put into practice through empirical demonstration and activities that are very simple for a child. In this case, in the Avio Aero room, Davide and Isotta, together with 20 of their classmates, are learning the rules of buoyancy, hydrostatic pressure and communicating vessels". The statistics that Flora reports are really impressive. In the last four years, in the Avio Aero Room alone, educational activities have been carried out involving around seventy thousand students, with workshops related to the so-called STEM subjects: mostly physics, mathematics and chemistry. "This year we've already had more than a thousand bookings from schools and about 250 activities planned for this classroom", Di Martino confirms.
The City of Science is an electrifying (just to stay on topic) place to visit, both for the variety of attractions and for the special nature of the experiences. Museums, displays and exhibitions do not leave the visitor passive; almost everything is interactive and intriguing for any age. There is therefore every reason why the future Science Center should truly be a place to visit in Europe.
Image Credits: Fondazione IDIS - Città della Scienza