Aviation
Catalyst for Drones
The brand-new turboprop engine is making its debut in business and general aviation, but a military version of this revolutionary engine technology is much more than just an idea.
Apr 2019
A step-change of advancement was unveiled for the Business and General Aviation segment with the heralding of GE's Catalyst engine. In just four-years' time, European Avio Aero and GE Aviation teams purpose-built this compact package of power and revolutionary technologies to enable superior efficiency, preeminent reliability and best-in-class performance. Advanced manufacturing of this magnitude was bound to be considered for other applications including military use.
"The Catalyst engine stands out from other turboprops on the market for several reasons: 30% of the components are made using additive technology with innovative materials, the high compression ratio (16:1, the highest in its class), the variable geometry compressor, the cooled high-pressure turbine, the FADEC with integrated propeller control, and a Real Time Health Monitoring system, to name just a few", said Paolo Salvetti, Military Sales Director & Product Growth Leader, Catalyst engine at Avio Aero.
"These technologies, which GE already uses on larger engines, enable GE's Catalyst to provide an innovative solution not only for the business and general aviation markets, but also for the military one". What Salvetti is referring to more directly is the market for Unmanned Aerial Vehicles (UAVs), commonly called drones. Indeed, it is a rapidly growing market, both in terms of numbers and operational uses.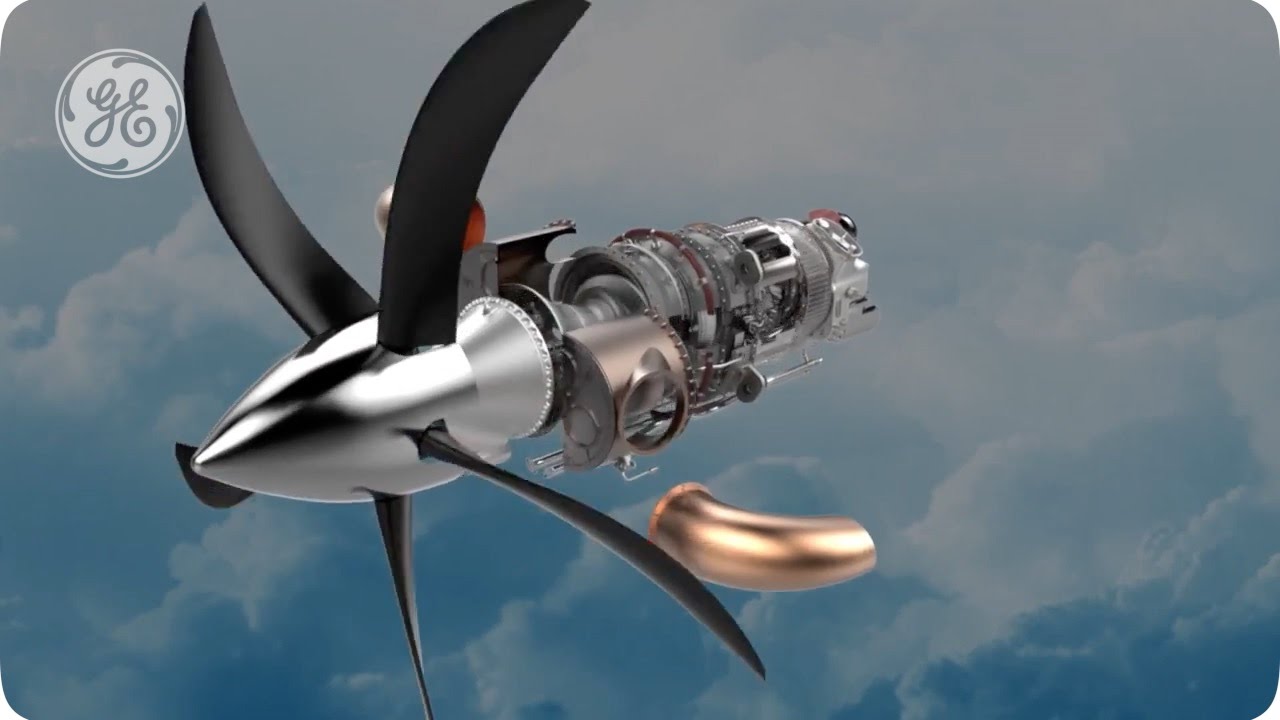 The drones targeted by the Catalyst engine are a far cry from the stereotypical ultralight, small unmanned aircraft: they belong to the MALE class, i.e. Medium Altitude and Long Endurance, and are extremely complex aircraft, with a wingspan of over 15mt, a takeoff weight of 5-7 tons, and capable of carrying out various types of operational missions flying at extremely high altitudes (over 41,000 feet, even higher than traditional commercial routes) for a duration that can exceed 24 hours.
The UAV market is also evolving fast: if initially it was characterized by the technological dominance of the United States and Israel, today other nations and complete continents are developing their own technologies. Among these, as an example, are Europe, India, Turkey, South Africa, and the United Arab Emirates. This is a trend that on the one hand fragments the market, but on the other hand, contributes to raising the bar in terms of competitiveness, with increasingly high-performance UAVs and increasingly lower operating costs.
According to Salvetti, GE's new turboprop engine would be particularly suitable for the MALE class. "The Catalyst engine can offer a series of significant competitive advantages to the new generation of UAVs: first and foremost a reduction in fuel consumption enabling longer in-flight missions, or an increase in the so-called payload (that is the operating capacity). But it is also able to extract more power at high altitudes, enabling missions to be carried out that are not possible today". In addition, the FADEC allows an even simpler integration and "dialogue" with the aircraft's avionics, whilst the real-time monitoring system of the engine status ensures greater safety and extremely simplified remote piloting.
"GE's Catalyst can offer significant advantages to the new generation of UAVs: first of all, a reduction in fuel consumption enabling longer in-flight missions, or an increase in the payload"
The Catalyst engine is also the only engine in its class that can boast a 'digital brain'. "The FADEC with integrated propeller control", explained Luca Bedon, Advanced Technology Leader at Avio Aero, "not only facilitates integration between the propeller control and the managing system of the aircraft, but this device also allows those who fly a UAV from a control room to use a single lever. As a result, the whole platform's reliability increases".
The simplicity of the FADEC, immediately evident to aeronautical experts, can be as easily understood if we consider that until now turboprop engines have been driven using one lever that gives power to the engine and another one that regulates the pitch of the propeller. GE's Catalyst revolutionizes this paradigm and reduces the control to a single lever. The UAVs are operated from inside control rooms that are located thousands of miles away from the place where missions are executed. From those rooms it is possible to control and manage in real time flight operations and parameters thanks to the data exchanged between the aircraft and the satellite.
Inside the remote control rooms, the pilots have every information needed to follow all the mission's operations and to be even more supported in their aim by the digitally simplified engine's controls.
"The engine's digital controls not only facilitate integration between the propeller control and the managing system of the aircraft, but also allows UAV pilots inside a control room to use a single lever"
Besides the digital features of the Catalyst engine - which include the unique ability to collect and process real-time data for diagnostics and prognostics, along with optimized and customized maintenance (a key factor in military missions) - performances are likewise important. "This engine, thanks to its architecture and the lightness obtained through the use of 3D printing of various components, can reduce fuel consumption by 15-20%: for a military operator this easily translates into a longer mission or increased load capacity", concluded Bedon.
The 'theater of operations', i.e. the context of use, of these UAVs can vary from special situations such as humanitarian emergencies, natural disasters, conflict or terrorism, to the traditional ones of reconnaissance or aerial surveillance.
"Another distinctive requirement for medium and large-sized drones is enabling flight in non-segregated spaces, such as above cities or sharing routes with civil air traffic", concluded Salvetti. A requirement that can be easily achieved by an engine that is the result of significant investments in technology and that concretely promises the greater effectiveness of missions, as well as lower operating costs and less risk to human life.
Cover image is courtesy of Airbus and OCCAR ©