The helicopter of the future, built by Airbus Helicopters for the Clean Sky 2 program and including our latest-generation technologies, was finally unveiled at Paris Air Show.
Jun 2017
The Le Bourget event is always a major international stage for the launch of the aviation industry's biggest innovations. This year had certainly no exceptions.
It included indeed the first glimpse of the definitive configuration of the real novelty for helicopter flight of tomorrow: the new compound helicopters (so-called because they are a kind of hybrid, half helicopter and half fixed-wing aircraft) by Airbus Helicopters, to which Avio Aero contributes by developing and building the entire power transmission system, including two side and one main gearboxes.
Racer: this is the name chosen for the aircraft known for the last few months as the LifeRCraft, developed by more than 35 international players coming from 12 countries, within the Clean Sky 2 Fast RotorCraft European research project.
Destined to revolutionize the way we fly, the aircraft includes a large number of innovations and unique characteristics: a ground-breaking architecture, capable of both hovering and high-speed flight (think in terms of push-propellers and two box-wings) and an airplane-derived fuselage, not to mention new transmission, fuselage, avionics and flight control technologies.
"We are particularly proud of this product," Tomasz Krysinski, Airbus Helicopters Head of Research & Innovation, told our reporters. "The innovations to the architecture allow very high speed but low costs, generating value for customers. The demonstrator will be ready to fly for the first time in 2020. The aircraft will be able to go into service at the end of the next decade."
As well as demonstrating new technologies that aim to bridge the operating gap between the plane and the helicopter, this aircraft also embraces the possibility of a different working approach, as Ron Van Manen, Clean Sky Program Manager, explained. "The demonstrators developed within Clean Sky will be able to fly in a way that reduces the differences between the flight modes of a plane and a helicopter, achieving higher speeds, increased load capacity, greater range and enhanced transport versatility, boosting the competitiveness of helicopter producers and their supply chain".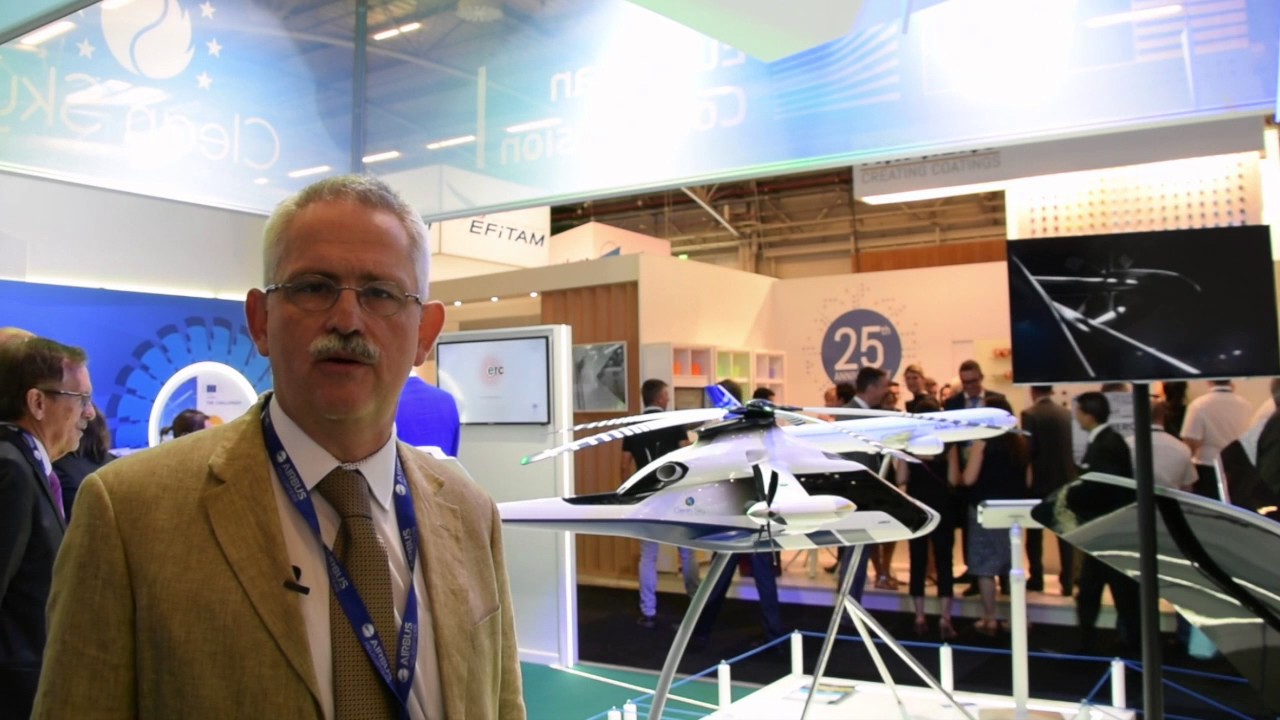 Companies from different European countries, contributing different competences in seamless cooperation, aiming for the same major objective.
But all this is only one step - although an important one - in the Clean Sky 2 program. So, which are the other near-term goals for this project? Without a doubt, the Racer will take to the air for the first time in 2020. And it will be another piece in the great jigsaw puzzle of the aviation world of the future, intended to go into service around 2030.
Avio Aero is naturally delighted and proud to be on board with its transmission technologies.